3D printer CreatBot D600
3D printer CreatBot D600 with print volume of 600 x 600 x 600mm, heated bed and high nozzle temperatures (up to 420 degrees Celsius) allow you to print exceptional large color objects.
Thanks to the use of 0.4 mm nozzles and 3D plastic with 3 mm filament in the CreatBot D600 3D printer, you can print objects with a smooth surface at higher speeds.

Perfect for use in industry, education and design.
The main advantages of the CreatBot D600 3D printer:

use of plastic with a diameter of 3 mm (1.75 mm optional);
the presence of 2 nozzles;
metal chassis;
large print volume 600 x 600 x 600 mm;
ultra-high temperature extruder (420 Celsius);
translucent camera;
ease of cleaning removable panels;
Feeder gear motors installed;
the presence of a ceramic heated platform (100 Celsius);
the presence of a metal tray for the heated platform;
direct plastic feed.
3D printer CreatBot D600
This printer has a huge 600 x 600 x 600mm print area and the fastest printing speed on the 3D printer market. This 3D printer is equipped with the CoreXY system, which provides stable and accurate printing of 0.05mm, which means high quality 3D printing . The CoreXY system can print at 120 mm/s.


The CreatBot D600 3D printer is equipped with a tempered glass heated platform, as well as extruders that can print at a temperature of 400 degrees. These characteristics allow the maximum variety of materials used for 3D printing. Perfectly suited ABS, of PLA, PVA, HIPS, Wood, Nylon, PETG, Rubber, Flexible, Copper, Bronze, Primalloy and others.
The 3D printer has a durable metal body. This allows you to print at high temperatures and at high speeds. The semi-closed camera allows you to monitor the printing process.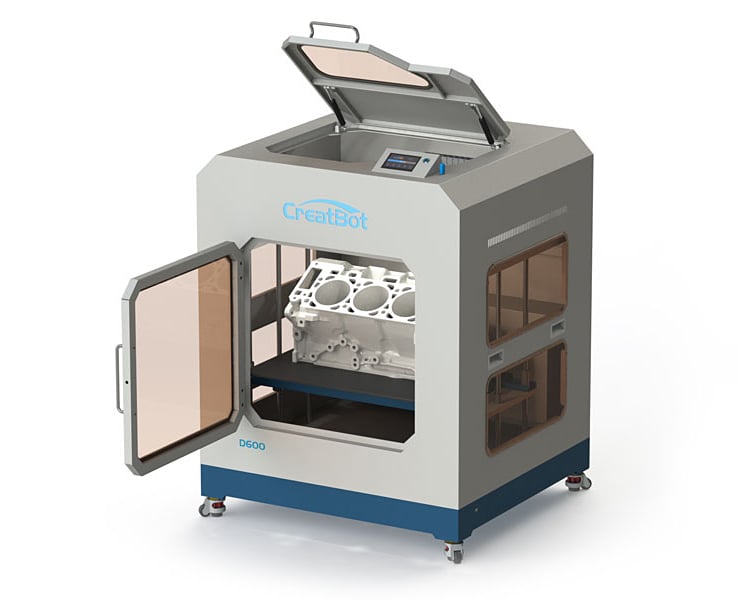 With the stepper motors located at the back of the printer, the printhead is lighter and faster.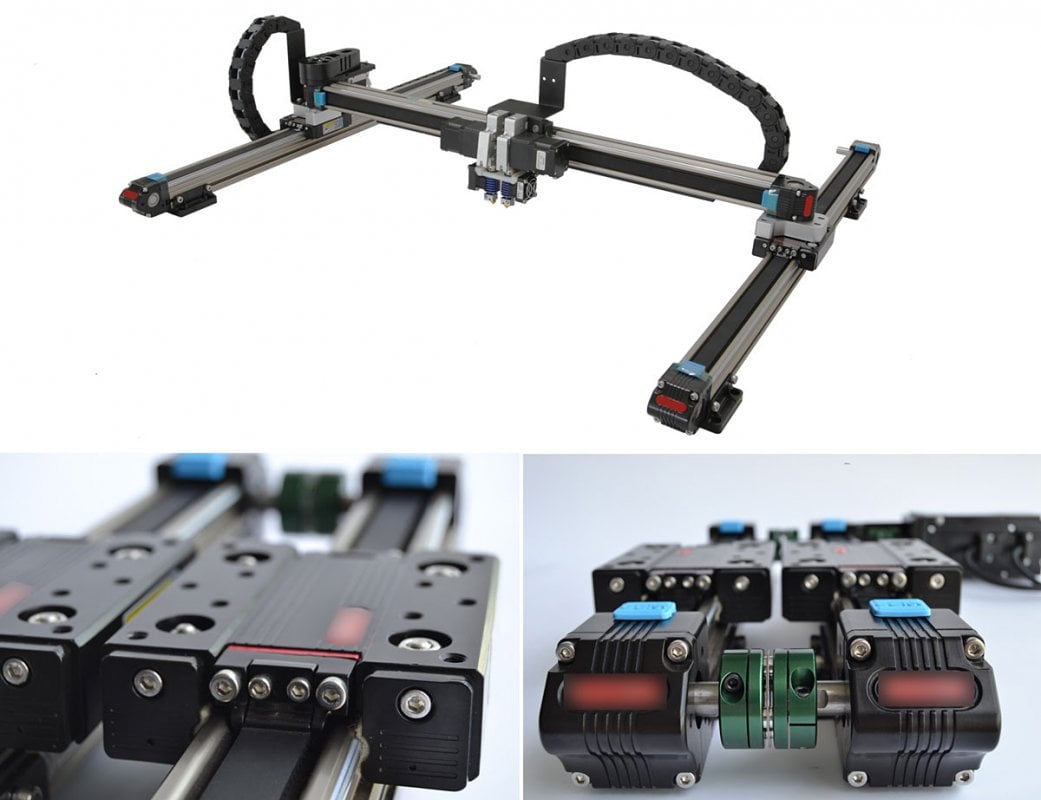 In addition to being able to print large objects at high speed, the CreatBot D600 3D printer is also capable of printing objects with high levels of detail and high resolution.
The extruders have replaceable nozzles and are available in 0.2 mm, 0.3 mm, 0.4 mm, 0.5 mm, 0.6 mm, 0.8 mm and 1.0 mm for high detail and high speed printing. You can print large prototypes with high strength at high speeds, or small thin objects with high detail. The CreatBot D600 large 3D printer can print large nozzles up to 1.2 mm in diameter. This allows the printing layers to be thicker and wider for stronger adhesion between layers. As a result, the print time of the object is significantly reduced.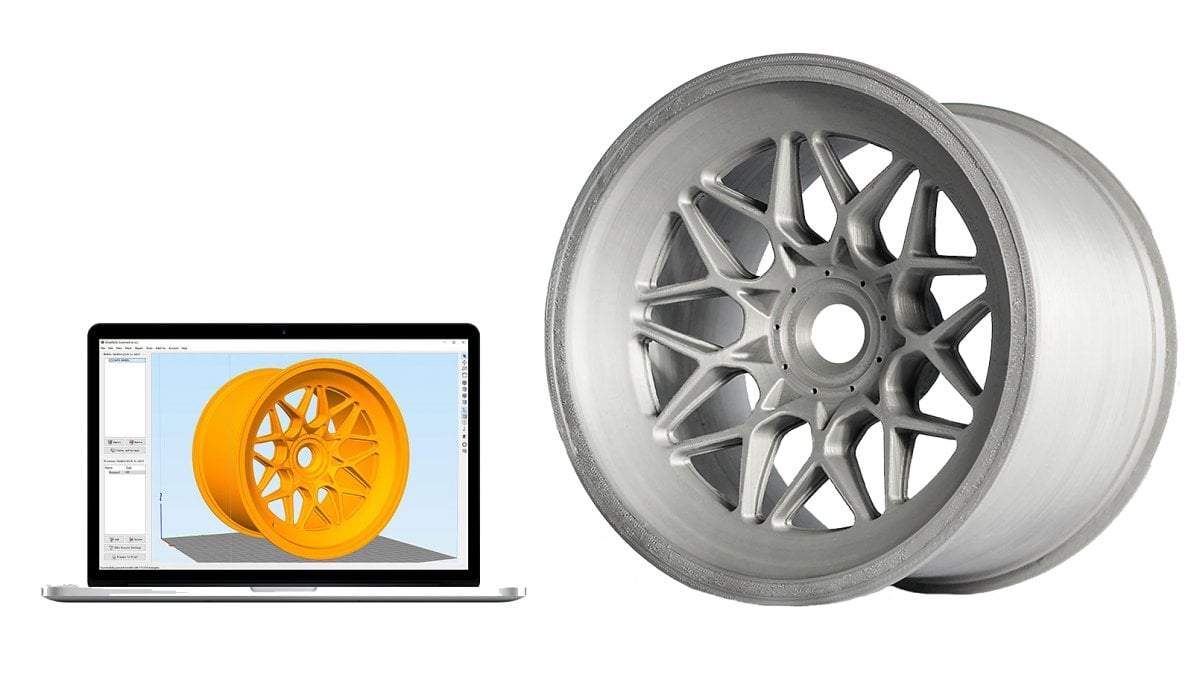 The CreatBot D600 large 3D printer is equipped with an intelligent sensor that detects the presence of filament. If filament runs out or breaks, the printer pauses and waits for you to insert filament, and then resumes printing where it left off.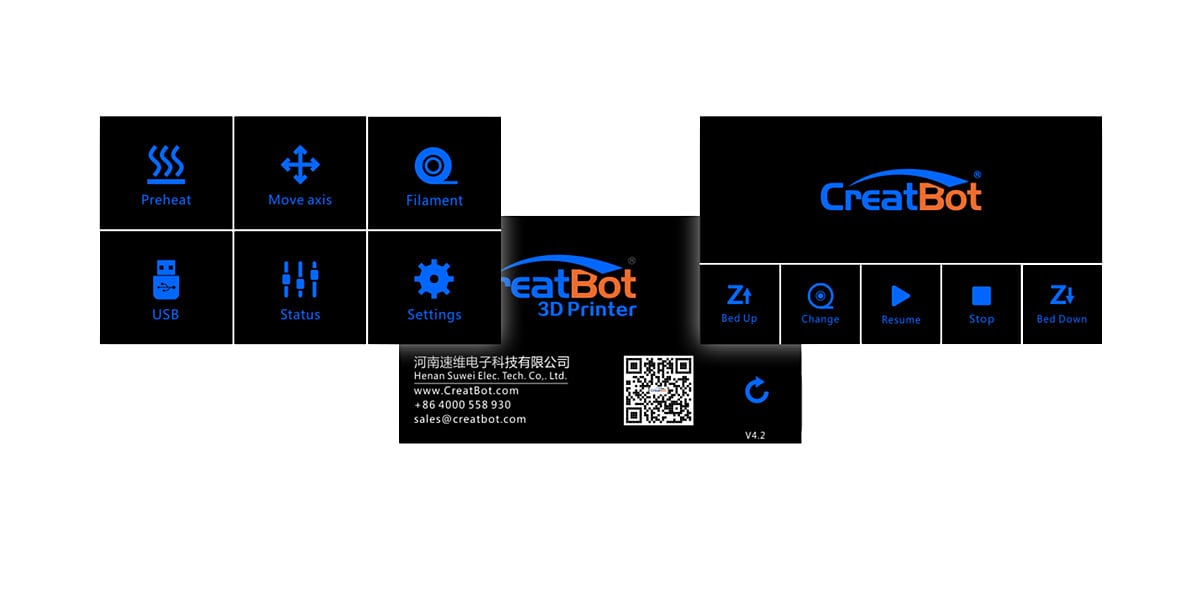 Modular power management supports the automatic shutdown of the printer after printing.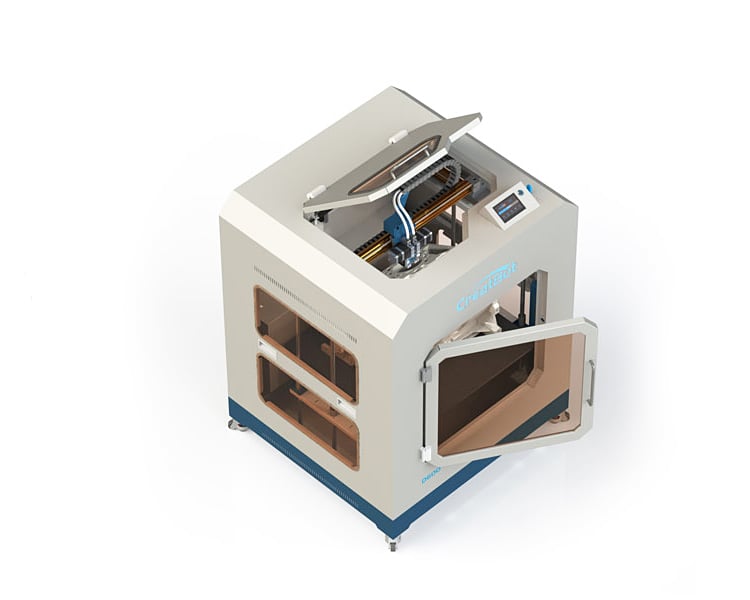 The multifunction display shows information about the status of the 3D printer and allows you to make adjustments to the operation of the printer. You can easily change the print temperature, print speed, flow rate and fan speed, pause, pause or resume printing.
You can save files to the supplied SD card and print directly from the printer interface without the need to connect to a personal computer. The controls allow you to make adjustments while you type.
FDM printer options
Printing technology
FDM
Minimum layer height (micron)
50
Build Field (mm)
600*600*600
Ø of plastic (mm)
3 (1,75 optional)
Print temperature (°C)
Above 270
Number of extruders
2
Chamber type
Closed
Heating the chamber
No
Plastic drying
Yes
Autocalibration
No
Feeder type
Direct
Other options
Nozzle Diameter (mm)
0,4 (optional 0,2; 0,3; 0,5; 0,6; 0,8; 1,0)
Positioning accuracy (µm)
ХY: 5,08; Z: 1,25
Printing accuracy (µm)
50
Print speed (mm/s)
From 45 to 120
Maximum carriage speed (mm/s)
200
Maximum nozzle temperature (°C)
420
Drying thread temperature (°C)
45
Heating the platform
Yes
Maximum platform temperature (°C)
100
Stepper Motors
1.8° Step Angle with 1/16 Micro-stepping
Platform material
Borosilicate glass bed
Supported Materials
PLA, ABS, PLA+, ABS+, ASA, HPLA, Elastan, Plastan, Primalloy, Flex, TPU, TPE, PMMA, PET, POM, PEEK, PA (Nylon), PA6, Conductive ABS, Flame Retardant, Marble White PLA, Ceramic, Aluminium, Copper, Bronze, Brass and Gold PLA filaments, Wood, Carbon Fiber, PC, PETG, HIPS, PP, PVA
Operating system
Windows (7,8,10), Mac OS X
CPU
ATmega 2560
Printer control
4.3″ Multilingual Touch Screen
Assembly type
Supplied assembled
Body material
Powder steel, aluminum for motion components
Features
Save data when power is off; Pause printing when filament run out; Turn off the power automatically when printing is complete
Supported file types
STL, OBJ, AMF, GCO, GCODE
Software
CreatWare, Simplify 3D, Cura, Slic3r
Connectivity
SD, USB
Power supply
100~240V, 50~60Hz, 1000W
Manufacturer country
China
Warranty period (months)
12
Device parameters
Weight Netto (kg)
125
Dimensions Assembled (mm)
915*845*1085
Weight Brutto (kg)
165
Dimensions Brutto (mm)
940*1010*1320
Suggested Operating Environment
Operating Temperature Range (°C)
15 - 32