Heat-resistant resin Formlabs High Temp Resin
Heat-resistant photopolymer resin capable of withstanding temperatures up to 289 °C. It is optimal for static parts exposed to high temperatures. Can be used in a number of production processes, such as injection molding.
Printing accuracy: 25, 50 and 100 microns.
Cartridge Formlabs High Temp, among all photopolymer resins manufactured by Formlabs, the heat-resistant resin Formlabs High Temp Resin deserves special attention. It belongs to the line of engineering photopolymers suitable for specific tasks. According to the manufacturer, the resin can withstand temperatures up to 289 °C at a pressure of 0.45 MPa. At present, there are no relevant analogues in the 3D printing market for these indicators. In terms of applications, the developers indicate several main areas of use of Formlabs High Temp Resin:
Prototypes of molds;
Heat-resistant devices and devices;
Climatic test devices;
Nozzles for streams of hot air or liquid.
Consumables for SLA 3D printing
When it comes to consumables for SLA 3D printing, special attention should be paid to Formlabs products. This company cares about the spread of stereolithography and seeks to optimize the technique by developing innovative equipment and materials. The latest update was the release of a special line of engineering photopolymer resins. Like other products in this series, Formlabs High Temp Resin is suitable not only for prototyping, but also for the manufacture of ready-made functional elements. It is worth noting its unique properties: strength and resistance to high temperatures. Thus Formlabs High Temp Resin allows to reproduce objects in extremely high quality - from 25 microns. Of course, this fact plays into the hands of an unusual photopolymer.

Buy formlabs High Temp Resin cartridge
Form 3 3D printer can be safely attributed to professional devices for 3D printing. Given this, the expansion of a number of consumables to it is extremely important because it opens access to a number of specific tasks. Formlabs High Temp Resin is a real breakthrough in stereolithography, because it makes previously unavailable areas of application possible. We can assure you - there is nothing like this photopolymer resin on sale yet. Therefore, if you are wondering whether to buy a Formlabs High Temp Resin cartridge, the answer is definitely in its favor. To purchase it is enough to place an order in our online store, or by phone or e-mail. Contact details are listed in the "Contacts" section. We carry out delivery to all corners of Poland. Contact us, we will be glad to cooperate!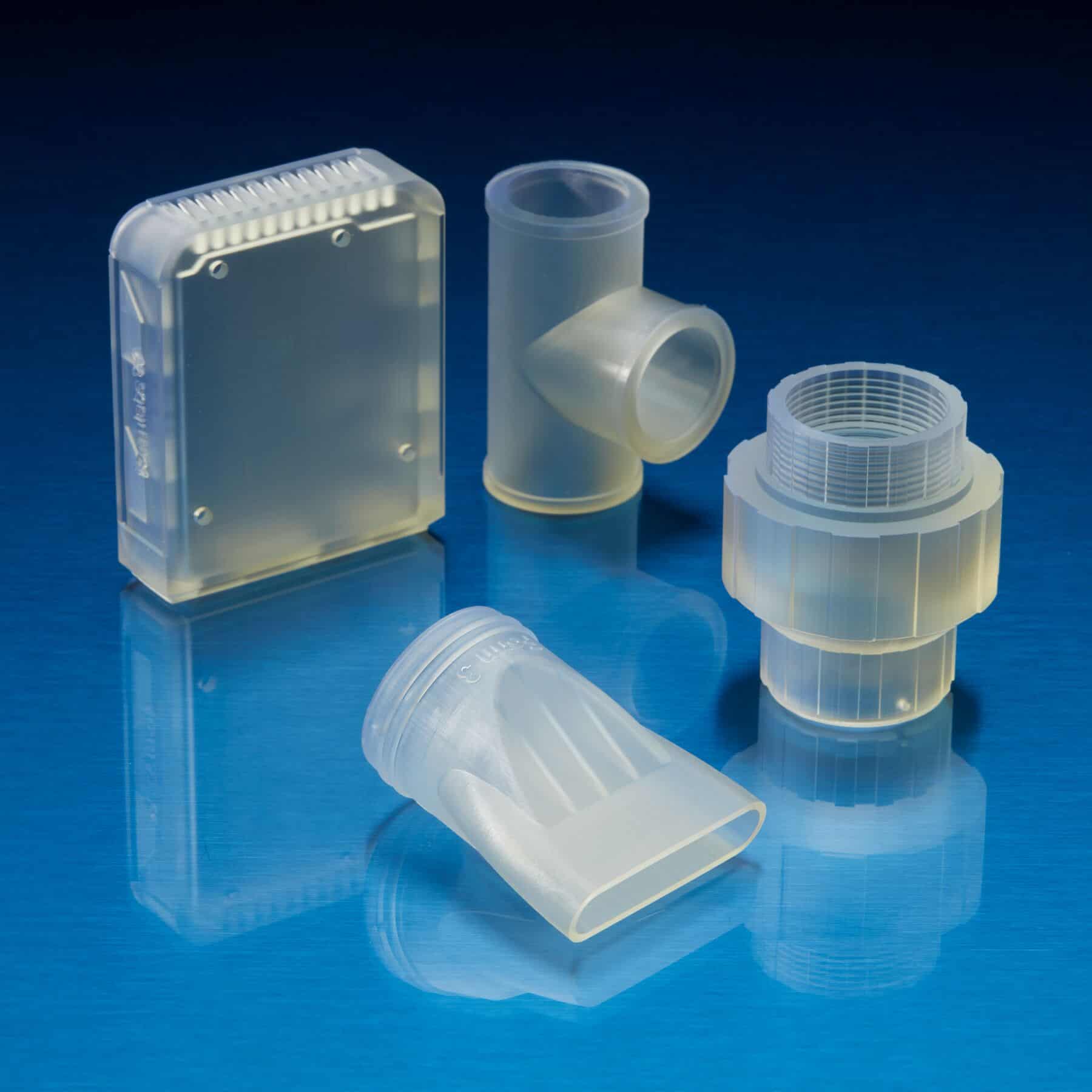 See the Data Sheets of the Formlabs High Temp on "Download Data Sheets" Tab
Material Parameters
Polymerization
Needed
Biocompatibility
No
Volume (L)
1
Manufacturer Country
USA
Download Technical Data Sheets for Engineering Resins:

Download Safety Data Sheets for Engineering Resins:
Jewelry Resins
Download Technical Data Sheets for Jewelry Resins:
Download Safety Data Sheets for
Jewelry
Resins: