Formlabs Form Cure L buy in Poland
The Form Cure L polymerizer automates the polymerization process of large-sized parts printed on the Form 3L. Or several smaller prints at the same time. Form Cure L uses heat and ultraviolet light with a wavelength of 405 nm. Through process automation and constant universal action, your parts will achieve their maximum mechanical properties without losing dimensional accuracy.
For maximum efficiency and convenience, Form Cure L also has pre-programmed cure settings for each material.

Features of Form Cure L
Large volume for processing the results of large-format 3D printing or mass production.

Optimized for Formlabs photopolymers.
Formlabs SLA 3D Printing Workflow

From now on, Formlabs offers a full cycle of automated production on its large format 3D printers. The new Form Wash L and Form Cure L post-processing machines are available to ensure your production site has a timely and accurate post-processing workflow. In addition, the new post-processing machines are compatible with 3D printing platforms from Form 2, Form 3 and Form 3B 3D printers.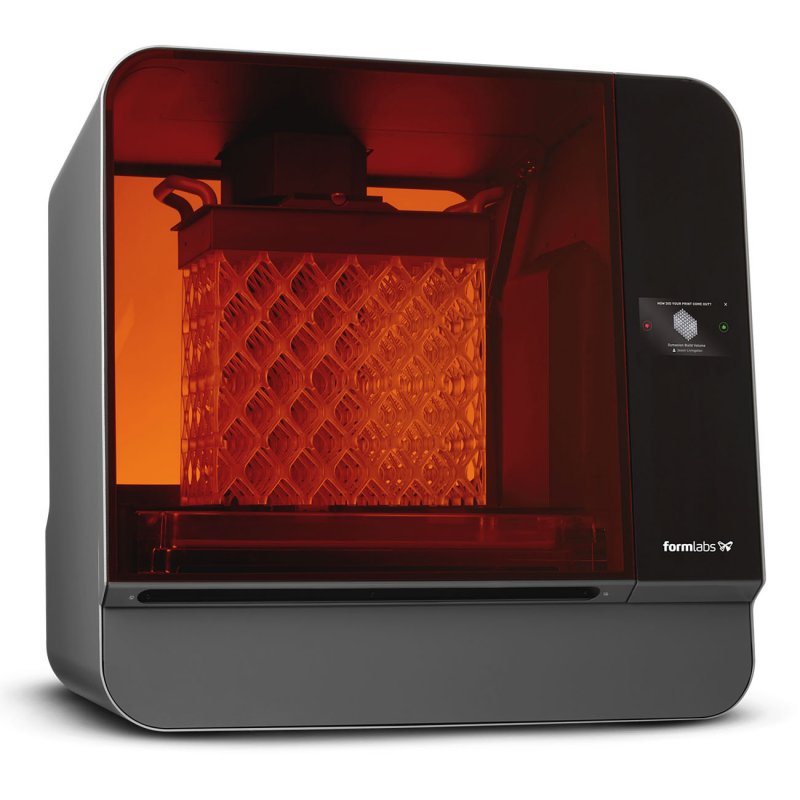 3D Printing

Print your products on the large 3D printers Form 3L and Form 3BL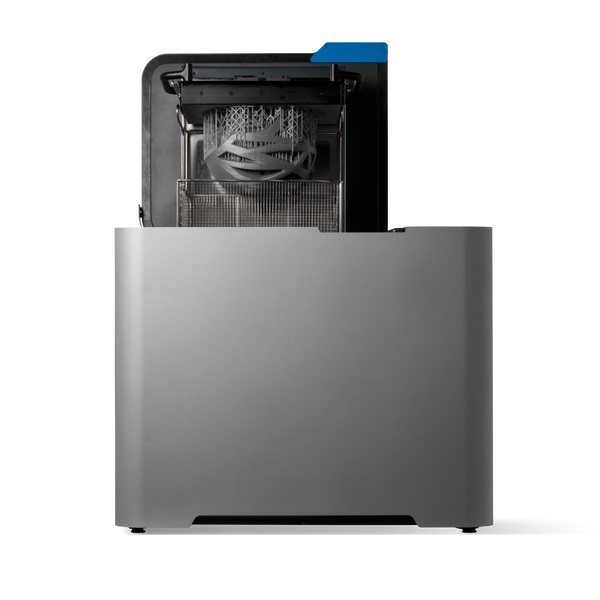 Wasing in Form Wash L

Place printed parts directly on the build platform in the Form Wash L for consistent automatic rinsing of excess resin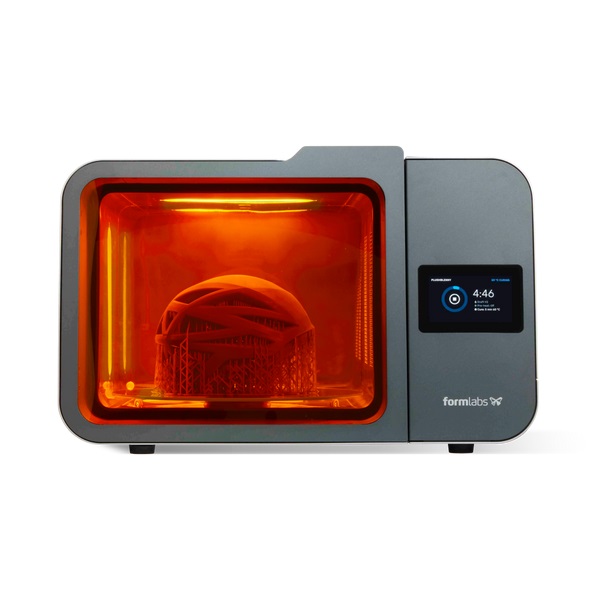 Polymerization

Transfer the part to the Form Cure L cure where it will achieve its maximum physical properties while maintaining dimensional accuracy
Finished part

Remove the supports. The product is ready.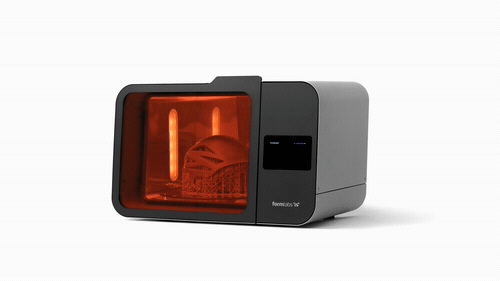 The inner surface of the working chamber of the device has mirror properties. For uniform curing, Cure L is equipped with a rotating glass table so that UV light reaches all surfaces of the work piece. Two 500W heaters heat up to 80 ° C in less than 15 minutes for fast and efficient curing.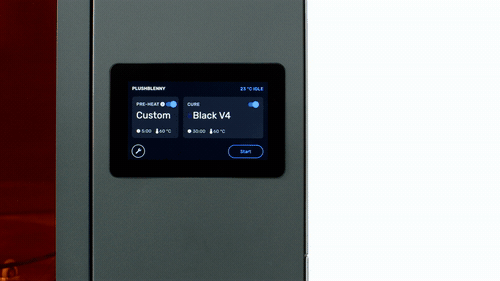 The convenience of the Formlabs Cure L dryer is that you can use preprogrammed cure settings or save your own custom profiles.
For flawless results, simply select the cure settings you want and your Form Cure L does the work.

Form Cure L compatibility with 3D Printers

Use a large format washing mashine with all Formlabs stereolithography 3D printers. You can put into it a large part printed on Form 3L or a slightly smaller one from a Form 3 3D printer (Form 2, Form 3B).
Tested for Biocompatible Applications
Form Wash L and Form Cure L are validated in FDA approved workflows and are compatible with biocompatible, sterilizable materials manufactured by Formlabs ISO 13485.
Contents of delivery
Formlabs Form Cure L buy at the best price
Printer Options
Printing Technology
SLA / LFS
Other options
Maximum Part Height (mm)
320
Turntable Diameter (mm)
395
Light Source
45 multi-directional LEDs
LED Power
70 W
LED Radiant
36 W
LED Wavelength (nm)
375, 405
Printer Compatibility
Form 3L, Form 3BL, Form 3, Form 3B, Form 2
Power Input
Input (EU) 220 - 240 VAC, 50-60Hz, 8A
Weight & Dimensions
Weight Netto (kg)
24,0
Dimensions Assembled (mm)
690 x 540 x 445
Environment Parameters
Operating Temperature Range (°C)
18 - 28