New SLS 3D Printer Formlabs Fuse 1+ 30W
Two ears after the successful launch of its first Fuse 1 SLS 3D printer, Formlabs introduces its improved version, the Fuse 1+ 30W 3D printer, which prints twice as fast and adheres to the Zero Waste principles of economical use of materials.
Fuse 1+ 30W is the highest performance, affordability and savings you can get from SLS 3D printing on the market.
Print volume: 165×165×300 mm
Fuse 1+ prints twice as fast
What are the main features of the new Fuse 1+ 30W?
Prints up to 2x faster than Fuse 1 with a powerful 30W laser and advanced galvanometer system.
Fuse 1+ has new exclusive materials available thanks to its upgraded powder handling system.
Improved mechanical properties of existing and new materials due to the ability to print in an inert gas environment with nitrogen supply.
Thanks to printing in an inert gas environment and denser packing of parts in the print volume, significant material savings are achieved.
Economical SLS 3D printing with Fuse 1+ 30W
With its low cost compared to competitors in the market, availability of materials, twice the print speed, improved more compact packaging of parts per print and a high % material renewal, the Formlabs Fuse 1+ 30W is rightfully the best investment solution for your production. From an idea to a ready-to-use industrial quality functional part - in a matter of hours!
Waste-free SLS printing with a Formlabs printer
Fuse 1+ 30W combines two new features that open up more advanced SLS printing possibilities.
Formlabs has added a new inert gas printing feature to the Fuse 1+, which uses nitrogen in the print chamber. It displaces unwanted oxygen from the powder sintering environment. As such, parts produced from Fuse 1+ are less brittle and more ductile, making them more suitable as end-use components, especially in harsh environments such as the automotive or aerospace industry. Compatible nitrogen generators are widely available for purchase, and recommended models can be found by talking to a member of our store sales team.
The controlled atmosphere also provides a more efficient sintering process for Nylon 11 Powder and Nylon 11 CF Powder by better protecting the green powder from oxidation, allowing users to reuse it in the next print run. This results in a higher recyclability of the powder and, combined with optimal packing density, can create a waste-free printing workflow. Without an inert gas atmosphere, Nylon 11 and Nylon 11 CF powders have a 50% refresh rate, which means that 50% recycled and 50% fresh powder must be used to create each new cartridge. In a nitrogen environment, this improves by up to 30% for both materials.
Fuse 1+ 30W Printer Package includes:
3D printer Fuse 1
Fuse Optical Cleaning Kit
Fuse Standard/Premium Service Plan 1, 2, or 3 year warranty is sold separately.
The Formlabs Fuse 1+ SLS Printing System is:
Availability
Competitively priced high performance 3D printing at a tenth cost of existing SLS machines. Fuse 1+ is the smart choice for industrial quality SLS 3D printing. Because of its reduced hardware costs, affordable materials and a low material refresh rate to recycle used material.
Efficiency
Saving time and resources. From design to functional prototype or finished product production a matter of hours pass. Fuse 1+ is the key to direct production with SLS 3D printing of inexpensive and functional products in industrial quantities.
Convenient workflow
Easy-to-use hardware and software ensures maximum efficiency at all process stages, from print setup to powder extraction and recovery. Full color touch screen guides you through every step of printing and maintenance.
Exceptional quality
The finished parts created in Fuse 1+ 3D printer are durable, flexible and detailed. They are also capable of withstanding rigorous functional tests or can be shipped directly to customers as finished products.
Models are supported by the surrounding unused powder, so there is no need to create special supporting structures. Thus, the part's surface directly from Fuse 1+ has a marketable appearance. So parts require minimal final processing.
Complete Ecosystem
The Fuse 1+ ecosystem is designed to take into account all stages of the process. From print preparation with PreForm software to powder recycling and recovery at the Fuse Sift station. All processes are efficient and keep your workplace clean.
Quick and easy print preparation
Formlabs PreForm print preparation software, included with Fuse 1+, allows you to quickly import STL or OBJ part files, orient and lay out models in the build volume, estimate print times, monitor printers, and load job files.
PreForm part packing algorithms can automatically place multiple models in an assembly.

Managed SLS printing process
The intuitive Touch UI guides you through every step of setting up and printing. Watch printing process live streaming directly on the Fuse 1+ touch screen or from your computer in PreForm. Control the process, layer by layer, without leaving your workplace.
Monitor printers, commands, and supplies with a cloud-based dashboard.

Reliable and stable printing
SLS 3D printing fuses nylon powder layer by layer. The unused powder supports the parts in the 3D printing process. In this way, you can create complex models without having to create supporting structures.
Fuse 1+ uses the patented Surface Armor technology, a semi-synthetic shell that is imprinted around the part's surface. These qualities are heightened even further when using the inert gas print option available with Fuse 1+ 30W. In result, Fuse 1+ delivers competitive product mechanical properties and surface finishes without the prohibitive cost or hassle of competing systems.
Safe and effective powder recovery
The Formlabs Fuse Sift Universal Powder Recovery Station is an essential for part retrieval, recovery, storage and powder mixing.
Fuse Sift dispenses and mixes used and new powder automatically and safely. Thus, the Fuse 1+ printing system allows the production of fully functional parts containing up to 70% recycled powder. This maximizes recyclability and optimizes cost per part.

Continuous Workflow
With multiple Fuse 1+ and Fuse Sift compatible removable Build Chambers, create a seamless SLS printing process while reducing downtime.
Fuse 1+ has the best recovery time in the industry. It is able to start a new print 1 - 2 hours after the previous job is completed.

Formlabs Fuse 1+ from the official distributor in Poland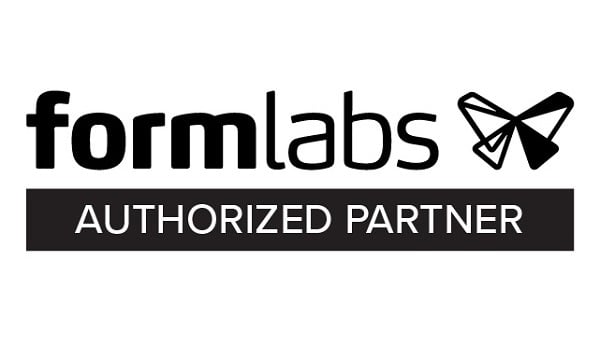 Center 3D Print is a Formlabs Authorized Partner in Poland.
Here You can buy any Formlabs SLS 3D printers with an official manufacturer's warranty. When you buy Formlabs printers at Center 3D Print, you get training, equipment installation, and service. Contact us in advice.
Buy the best low cost SLS 3D printer in the world
Printer Options
Printing Technology
SLS
Minimum Layer Height (micron)
110
Build Field (mm)
165×165×300
Material Parameters
Material Refresh Rate
30 - 50%
Other options
Print Speed (L/h)
0,5
Startup Time (minutes)
60
Build Chamber
Modular, compatible with Fuse 1 and Fuse Sift
Hopper Capacity (L)
14,5
Supports
No supports
Other
Temperature Control: Quartz tube heating elements Positive temperature coefficient (PTC) cartridges Galvanometers: Formlabs Custom 2nd Generation
Maximum Part Size (mm)
159×159×295
Maximum Chamber Temperature (°C)
200
Laser Characteristics
Ytterbium Fiber, rated to > 10,000 hrs; EN 60825-1:2014 certified; Class 1 Laser Product; 1065 nm wavelength; Maximum 30 Watts; 3.24 mrad beam divergence (nominal, full angle); Laser Spot Size (FWHM) 247 microns
Supported Materials
Powder
Control
10.1" interactive touchscreen 1280×800 resolution
Video Camera
Yes
Supported File Types
.STL, .OBJ, .FORM
Operating System
Windows 7 (64-bit) and up; Mac OS X 10.12 and up; OpenGL 2.1; 4 GB RAM (8 GB recommended)
Software
PreForm Desktop Software
Connectivity
Wifi, Ethernet, USB 2.0
Power Input
EU: 230 VAC, 7.5 A (dedicated circuit)
Air Handling
Interface to external inert gas supply. Pressure controlled two-stage filtration (Replaceable HEPA and carbon mediums)
Manufacturer Country
USA
Warranty Period (months)
12
Weight & Dimensions
Weight Netto (kg)
120
Dimensions Netto (mm)
685×645×1065
Minimum Access Dimensions (mm)
1255×1495×187
Recommended Operating Footprint
1455×1495×1675 (to allow access to the front and sides of the printer)
Stand Dimensions (mm)
596×60×584
Environment Parameters
Operating Temperature Range (°C)
18 - 28
Fuse 1+ 30W

Fuse 1

Rapid Benchtop SLS 3D Printer

Accessible Benchtop SLS 3D Printer

Laser Type

30 Watt Fiber Laser

Unlocks Same-Day, In-House 3D Printing


Laser Type

10 Watt Fiber Laser

Unlocks Reliable, In-House 3D Printing


Material Compatibility

Complete Powder Range

All Core Powders + Nylon 11 CF Powder


Material Compatibility

Core Powder Range

Nylon 11, Nylon 12, and Nylon 12 GF Powders


Print Environment Options

Inert Gas and Air

Inert Gas Enhances Material Properties and Recyclability


Print Environment Options

Air

One Option. Easy Setup.


Efficiency

Zero Waste Printing

Enabled by High Print Density and Material Recyclability


Efficiency

Low Waste Printing

Enabled by High Print Density

1 × Fuse 1+ 30W 3D Printer

1 × Fuse Build Chamber
1 × Fuse Optical Cleaning Kit
Formlabs PreForm Software
Fuse Standard/Premium Service Plan for 1, 2 or 3 years - optional (purchased additionally)
1 × Fuse 1+ 30W 3D Printer

2 × Fuse Build Chamber
1 × Fuse Optical Cleaning Kit
1 × Fuse Sift 230V
1 × Fuse 1 Printer Stand
2 × Fuse 1 Powder Cartridge
4 × Nylon 12, 6 kg
Formlabs PreForm Software
Fuse and Sift Standard/Premium Service Plan for 1, 2 or 3 years - optional (purchased additionally)

1 × Fuse 1+ 30W 3D Printer
1 × Fuse Sift 230V
1 × Fuse Build Chamber
1 × Fuse 1 Powder Cartridge
1 × Fuse 1 Printer Stand
1 × Fuse 1 Air Intake Filter
1 × Fuse 1 Air Exhaust Filter
1 × Sift HEPA Air Filter
2 × Nylon 12 Powder (6 kg)
Formlabs PreForm software
Fuse and Sift Standard Service - 1 year
| | | |
| --- | --- | --- |
| | Fuse 1 | Fuse 1+ 30W |
| Nylon 11 | ✔ | ✔ |
| Nylon 11 CF | | ✔ |
| Nylon 12 | ✔ | ✔ |
| Nylon 12 GF | ✔ | ✔ |