Nylon 12 GF with glass for Fuse 1
Nylon 12 GF with glass is a new SLS printing material for Formlabs Fuse 1 3D printer.
Due to the high glass content, the material has increased structural rigidity and thermal stability. Great for functional prototyping or finished products that will work in harsh industrial environments. Nylon 12 GF creates stiff, stable, functional, heat resistant parts.

Tensile Modulus - 2800 MPa
Heat Deflection Temperature @1.8 MPa - 113 °C
Material Refresh Rate - 30 - 50%
Nylon 12 GF properties
Use Nylon 12 GF Powder to create functional prototypes, stiff end-use parts that need to maintain dimensional accuracy.
Produce finished products that withstand long-term loads.
Prints that will retain their size at high temperatures.
High precision material with low deformation.
Environmental sustainability
Nylon 12 GF Powder have very low moisture absorption and is resistant to light, heat and chemicals.
Classfilled Nylon application in 3D printing
With its high Tensile Modulus and heat resistance, Nylon 12 GF Powder is a high performance alternative for functional prototyping to test composite materials or stable end-use parts that will perform in challenging environments.
Robust fixtures, jigs and spare parts.
Small batch enclosures and equipment.
Parts subjected to long-term stress.
Application at high temperatures.*
* Material properties may vary depending on part design and manufacturing methods. Printed parts suitability verifying for their intended use is the responsibility of their manufacturer.
Formlabs Authorized Partner in Poland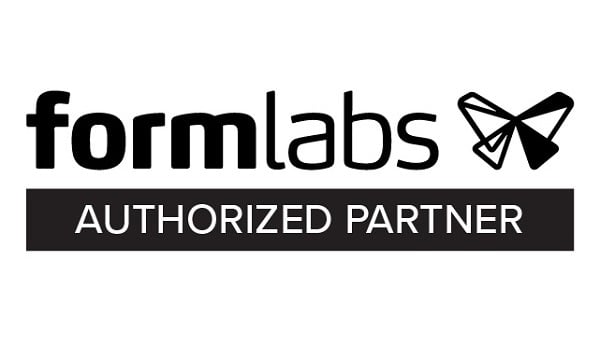 Center 3D Print is a Formlabs Authorized Partner in Poland.
Here You can buy any Formlabs SLS 3D printers, components and raw materials with an official manufacturer's warranty. When you buy Formlabs printers at Center 3D Print, you get training, equipment installation, and service. Contact us in advice.
Buy glass-filled material for 3D printing
Printer Options
Printing Technology
SLS
Material Parameters
Biocompatibility
No
Material Refresh Rate
30 - 50%
Printer Compatibility
Fuse 1, Fuse 1+ 30W
Manufacturer Country
USA
Weight & Dimensions
Plastic Weight (kg)
6,0
| | | |
| --- | --- | --- |
| | Fuse 1 | Fuse 1+ 30W |
| Nylon 11 | ✔ | ✔ |
| Nylon 11 CF | | ✔ |
| Nylon 12 | ✔ | ✔ |
| Nylon 12 GF | ✔ | ✔ |