Nylon 11 SLS Powder for 3D Printing
Nylon 11 Powder for Formlabs Fuse 1 3D Printer is a high performance bio-based Nylon material. It is a flexible and impact-resistant material for 3D printing of functional prototypes and small-scale production of products that must be repeatedly bent or impacted. After bending, it returns to its previous shape (springs).
Tensile Strength - 49 MPa
Elongation At Break (X/Y) - 40%
Material Refresh Rate - 50%
When Nylon 11 is your choice

Nylon 11 Powder is a plastic, strong and flexible material. It should be used where durability and performance are key factors.
Print finished products that are durable and hard wearing.
For Nylon 11, 3D printing of thin-walled products is easily available: casings, air ducts, and other geometric shapes.
3D print with Nylon 11 Powder at home without the hassle of other SLS 3D printers.
Environmental sustainability
Products made from Nylon 11 Powder have low water absorption and are resistant to light, heat and chemicals.
Application of Nylon 11 in 3D printing

Parts made of Nylon 11 are durable and wear-resistant, little affected by the environment. It's a great choice for functional prototyping and printing finished products that are impacted but still work.
Impact-resistant prototypes, devices and fixtures.
Latches, clips and loops.
Thin-walled ducts and casings.
Orthopedics and prosthetics.*
* Material properties may vary depending on part design and manufacturing methods. Printed parts suitability verifying for their intended use is the responsibility of their manufacturer.

Nylon 11 comes in a box with two 3 kg containers and an RFID card preloaded with virtual print credit.

Fresh Powder is poured into the Formlabs Fuse Sift and credit from the RFID card is loaded into the printer. In this way, Fuse 1 can keep track of material usage and available new Powder.
Formlabs Authorized Partner in Poland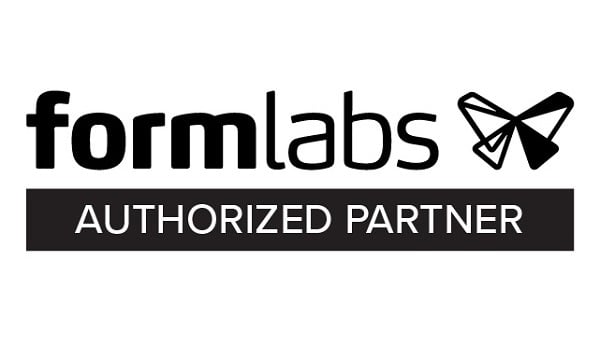 Center 3D Print is a Formlabs Authorized Partner in Poland.
Here You can buy any Formlabs SLS 3D printers, components and raw materials with an official manufacturer's warranty. When you buy Formlabs printers at Center 3D Print, you get training, equipment installation, and service. Contact us in advice.
Buy Nylon 11 material for SLS 3D Printing
Printer Options
Printing Technology
SLS
Material Parameters
Biocompatibility
No
Material Refresh Rate
50%
Printer Compatibility
Fuse 1, Fuse 1+ 30W
Manufacturer Country
USA
Weight & Dimensions
Plastic Weight (kg)
6,0
| | | |
| --- | --- | --- |
| | Fuse 1 | Fuse 1+ 30W |
| Nylon 11 | ✔ | ✔ |
| Nylon 11 CF | | ✔ |
| Nylon 12 | ✔ | ✔ |
| Nylon 12 GF | ✔ | ✔ |